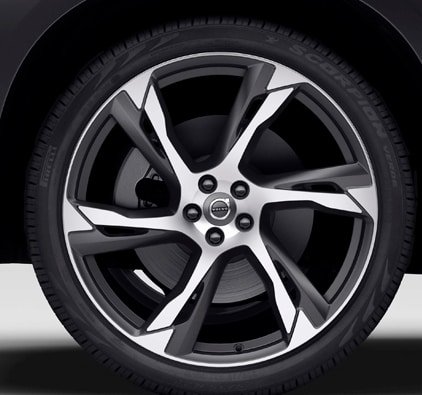 Giving Thanks
20% OFF
Take 20% off any single service or repair.
Disclaimer(s):
BY APPOINTMENT ONLY. Valid for a single repair or service. Tires, alignments, rotations not included. Max value $200. Not redeemable for cash. Coupon must be presented at the time of service write up. Not valid with any other coupons or offers. Limit one coupon per customer. Plus tax, hazardous waste fees, and shop supplies. Cannot be applied to any previous service.
SERVICE HOURS
Monday
Tuesday
Wednesday
Thursday
Friday
Saturday
Sunday
7:00 AM - 7:30 PM
7:00 AM - 7:30 PM
7:00 AM - 7:30 PM
7:00 AM - 7:30 PM
7:00 AM - 7:30 PM
8:00 AM - 4:00 PM
Closed
Volvo Scheduled Maintenance Winchester VA
It's no secret that your Volvo SUV or luxury car has been built to last. However, the more you cruise around town and enjoy the comfort and style of your new Volvo from Beyer Volvo in Winchester, VA, the more important it is to have Volvo scheduled maintenance performed. All vehicles endure normal wear and tear, but when you opt for Volvo scheduled maintenance, you can ward off costly major repairs.
Our Volvo dealer near Winchester VA features an innovative service center with highly-trained service technicians ready to provide your Volvo with the Volvo scheduled maintenance it needs. Not only do we offer service with a smile, but we also provide our customers with Volvo scheduled maintenance coupons and Volvo scheduled maintenance specials to enhance the process. If you're unsure when to have Volvo scheduled maintenance performed, check out our maintenance guidelines below to keep your new or used Volvo running at its best.
Volvo Maintenance Schedule
Your Volvo was built to last, but you can extend the life and keep your new or used Volvo running like new with Volvo scheduled maintenance at our Volvo dealership near Winchester VA.
At 15,000 Miles: Beyond routine Volvo oil changes, the 15,000-mile Volvo scheduled maintenance includes a replacement of your oil filter, a top off of all fluids and a tire rotation and balance.
At 30,000 Miles: Once you reach 30,000 miles, the service professionals at our Volvo dealer near Winchester VA will go one step further and check or replace brake pads, inspect the suspension and shocks and check or replace the fuel filter in your new or used Volvo. To cut down on overall cost, our Volvo dealer near Winchester VA also offers Volvo scheduled maintenance specials and Volvo scheduled maintenance coupons.
At 60,000 Miles: The 60K mark indicates the need to check your vehicle from top to bottom. This Volvo scheduled maintenance includes majority of the same services you received at the 30,000 miles and also includes an inspection of the battery (or replacement if needed), an in-depth look at your brake rotors and an evaluation or replacement of your belts and hoses.
At 90,000 Miles: By the time you reach the 90K mark in your new or used Volvo from our Volvo dealer near Winchester, VA, you can expect the same performance from the 60K Volvo scheduled maintenance as well as an inspection of the spark plugs and the Volvo safety technology features.
Volvo scheduled maintenance ensures that your Volvo luxury car or SUV is in excellent condition throughout the life of the vehicle. With Volvo scheduled maintenance specials from our Volvo dealership near Winchester, VA, combined with the expertise of the service professionals at Beyer Volvo, you can reap the benefits and get back on the road safely.
Why Service
at Beyer Volvo
Complimentary First Oil Change
Complimentary VA Safety Inspections for as long as you own the vehicle
Complimentary Loaner Car for any maintenance or repair in excess of two hours. (subject to availability)
Courtesy Car Wash and Vacuum with every Service
Courtesy Shuttle to and from local destinations within 5 miles. (We'll grab you an Uber)
Complimentary Multi-Point Inspection & Seasonal Inspections.
Discounted Full Vehicle Detail.
Complimentary Battery Inspection
Complimentary Fluid Top-Off
Comfortable waiting area with TV, complimentary wifi, coffee & beverages and snacks.
SSID: Beyer Auto Guest